DISCOVER: The Feltham Loop Walk
This loop walk incorporates three rivers : River Crane, Duke of Northumberland's River and Longford River. The Duke of Northumberland's River was constructed in the sixteenth century to supply water to mills in Isleworth. Today the river is a tranquil green corridor through urban west London linking the River Crane to the River Thames. This walk takes you through Hounslow Heath, Pevensey Nature Reserve and Crane Park.
Download the printable map (below) or the full leaflet (right), with map and information, to help you follow the walk. (if you have problems printing this map, please email FORCE as below and we shall send you a paper copy in the menatime.) Detailed directions of how to get there are given at the bottom of this page.
Printable map ...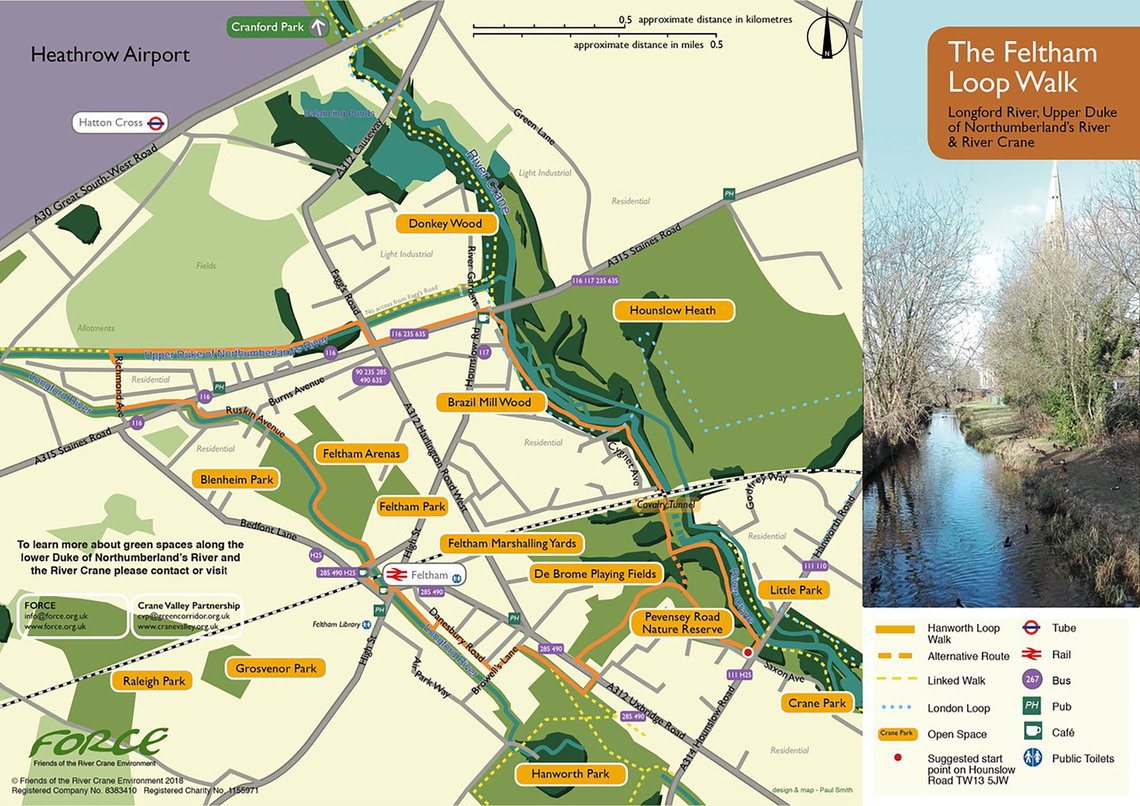 How to get there ...
There are a number of places to join the walk and bus stops are noted on the map. Click on the Location or Postcodes (below) for maps.

Transport for London link