DISCOVER: The Three River Walk
The Three River Walk is a circular route of 11.8km length that follows the Duke of Northumberland';s River from Kneller Gardens to Isleworth, returning via the River Thames and the River Crane.
Download the printable map (below or right). Detailed directions of how to get there are given at the bottom of this page.
For more information on the Duke of Northumberland's River section of this walk, see The Duke's River Walk.
See also the Tidal Crane Association a residents' group which cares for the tidal stretch of the River Crane between the Northcote Road footbridge to the Thames at Isleworth.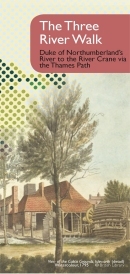 Download A4 Leaflet
Printable map ...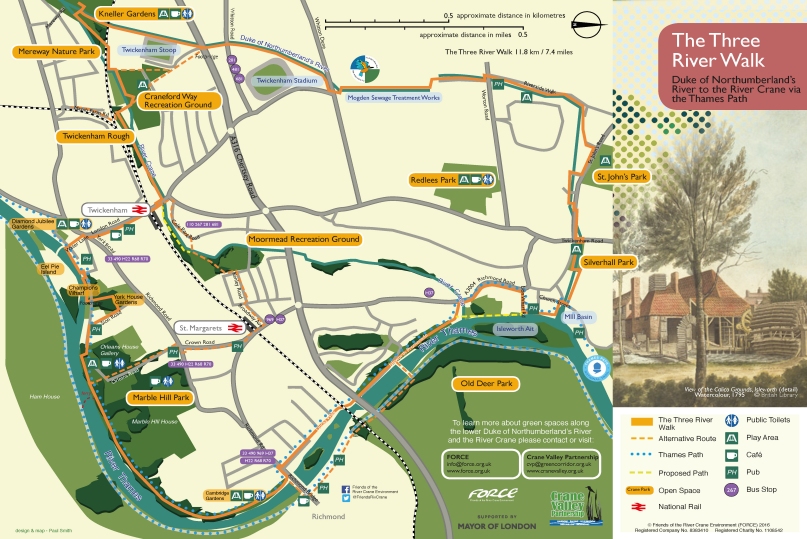 How to get there ...
The Three River Walk may be joined at various points along the rivers.
Listed below are the three meeting points between the three rivers. Click on the highlighted locations for maps and directions, etc..
Transport for London link