Feltham Marchalling Yards: HISTORY
Address:
Feltham Marshallig Yards
Feltham
TW13



Feltham Marshalling Yards were built by the London and South Western Railway, at the end of the First World War, using the labour of German prisoners of war. The 32 miles of track and sidings were completed by 1922 on seventy-nine acres of previously agricultural land between Feltham and Hounslow. They were situated on the south side of the Waterloo to Windsor lines and proved to be an excellent location with links to and from the Midlands and the North via Marylebone, Paddington, St. Pancras and Euston. There was also access to East London.
On the site, the sorting of freight wagons was done by gravity, over two 'humps' that linked the 'up' and 'down' direction reception sidings with up and down marshalling sidings. Electronic switching controlled from a signal box beside each hump, directed wagons to the correct train for the next stage of their journey.
In 1922, Feltham Marshalling Yards were the largest of their kind in Southern England and the second largest in the country. They were also the first marshalling yards in Britain to be have electrically powered points and switching.
In the 1960's, the loss of wagonload freight to road transport hit the Southern Region of British Railways particularly hard. The yards closed in January 1969 as British Railways' freight division began to specialise in trainload haulage of containers, chemicals and minerals.
Then ...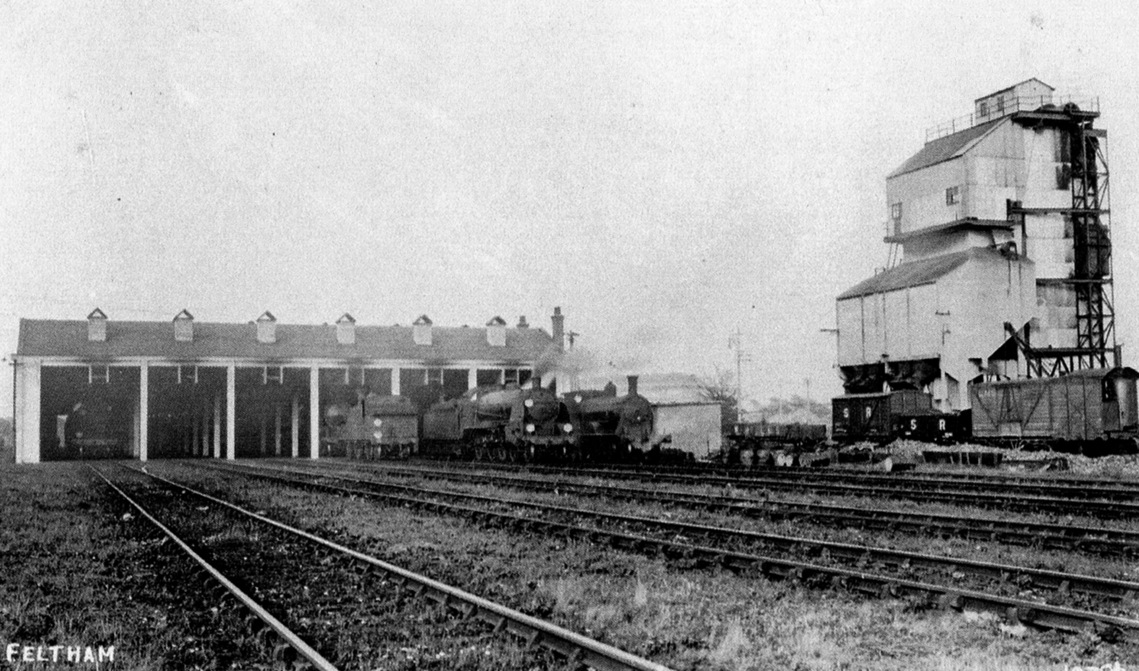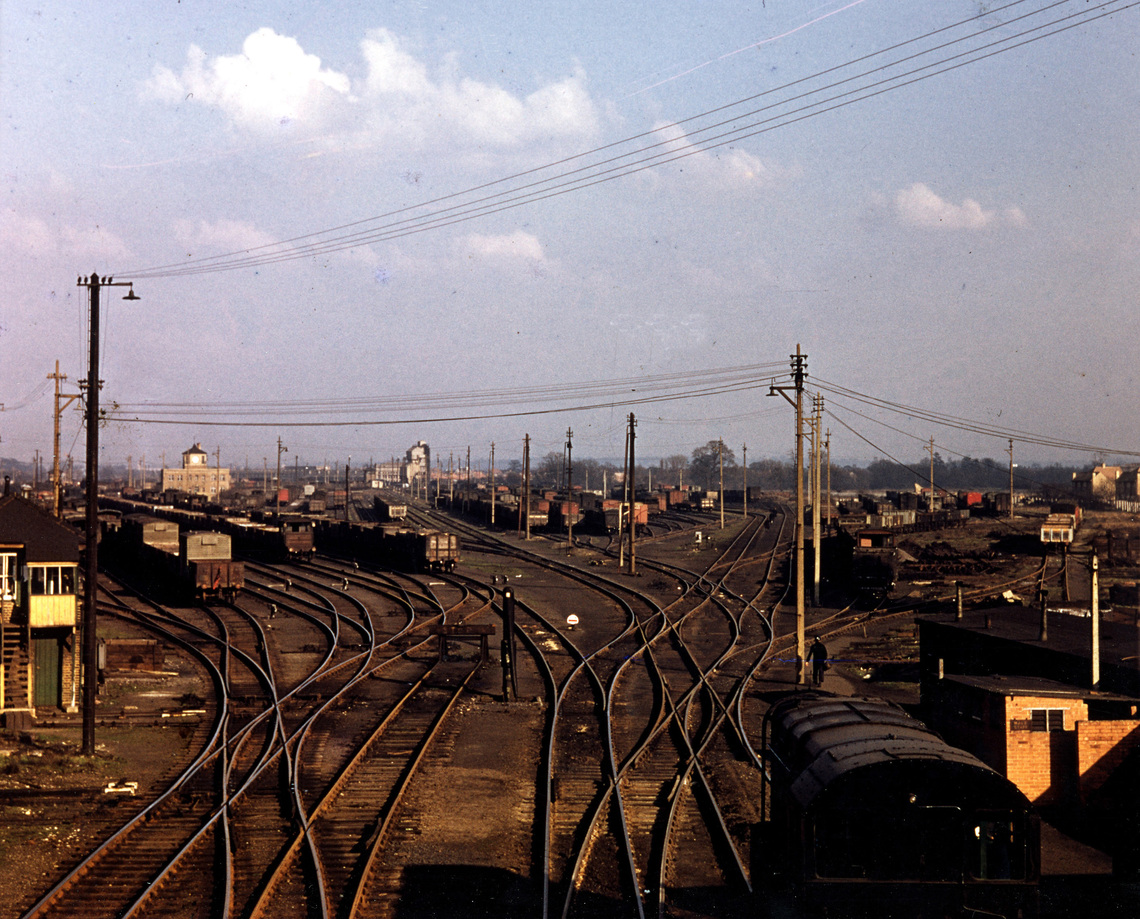 © London Borough of Hounslow - Local Studies Collection
and now