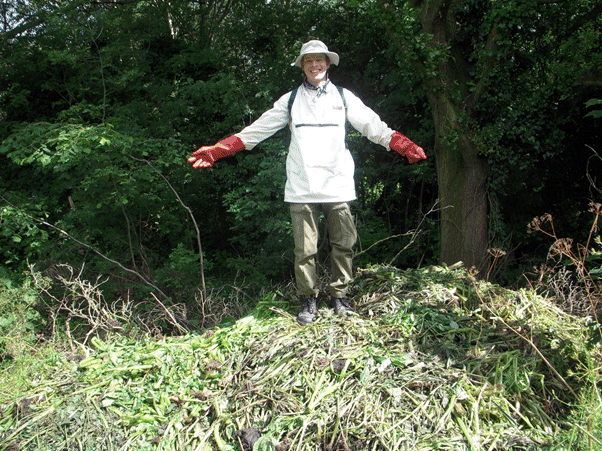 Volunteering with FORCE and our partners provides a variety of practical ways in which people can improve our local open spaces and help to increase public use and appreciation of the Crane and DNR corridors. During the months October to June FORCE organises a work day on the second Sunday of each month. At the beginning of each season we establish a programme of "Volunteer Sundays" at a location in the Lower Crane Valley. We encourage people to join us for an hour or the whole day - or just say hello, and find out what we are up to. Whatever your age or ability we will find a way you can help. Old clothes and stout shoes or boots are recommended. Hot drinks are provided but bring a packed lunch if staying the day. Take a look at what we have achieved in the past to get a flavour of the work we do, and here at the review of the 2017 - 2018 Volunteer Sundays.
A number of other organisations provide local opportunities for volunteers and FORCE works closely with these. Details of what these other organisations do and what they offer can be found below.
Links to other volunteer pages...