Friends Of the River Crane Environment, FORCE
Come discover the River Crane corridor with the Friends of the River Crane Environment. There is something for everyone. The River Crane forms the West London Green Chain from Harrow to the Thames at Isleworth. FORCE is a community based voluntary organisation working in the London Boroughs of Richmond and Hounslow. Find out What We Do and how you can Get Involved
The corridor is rich in wildlife, has varied landscapes of meadow, heathland, woodland and scrub and a unique industrial past. There are places to explore, play, exercise and learn in, plus playgrounds for children to enjoy. Find out what there is to Discover and Learn. Maybe enjoy a local walk, download one of our maps or join a Walk & Talk listed under Events.
Recent news ...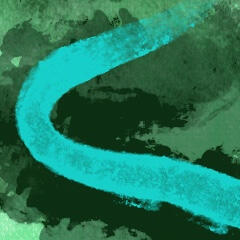 Is the River Crane making neighbourhood(s)? Harriet Baker's research resulted in a fascinating insight into how the River Crane activates social connections, online and offline, and whether these could be considered neighbourhoods. How does the River impact the ways people feel about their area and the people in it? Do visit Harriet's website to read her findings
The River Crane features in the Richmond Literary Festival ! Ruth Pavey author of Deeper Into the Wood is presenting a walking tour to discover the lie of the land around Crane Park. The River Crane 'is a quiet thread of resistance to our assault on the natural world.' The tickets are on sale now on the Literary site.