DISCOVER: Crane Park to Hounslow Heath
Between Crane Park and Hounslow Heath, the River Crane passes through a patchwork of open space, each with its distinct ecology. Many of these spaces have a high environmental value and include mixed grassland, heathland, wet meadow, wetland, scrub and woodland. Together these green spaces provide an important wildlife corridor for West London.
Man has altered the course of the River Crane, creating a millstream for Hounslow Gunpowder Mills and tunnels under Feltham Marshalling Yards. Large ponds, planted with marginal wetland species, were excavated recently in Pevensey Road Nature Reserve. Water voles are resident in the open river channels.
Download the printable map (below) or the full activity sheet and map (right) to help you follow the Dragonfly Trail. Detailed directions of how to get there are given at the bottom of this page.
Download A4 Leaflet
Printable map ...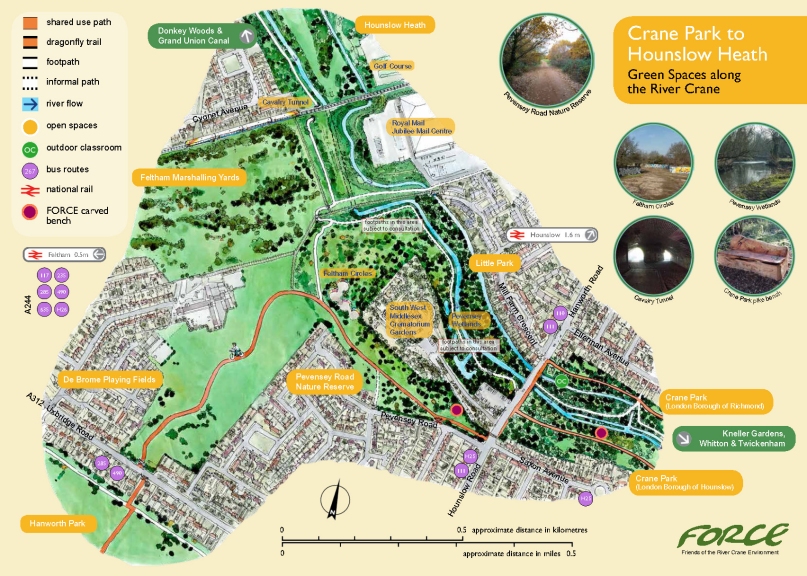 How to get there ...
The Crane Park to Hounslow Heath Walk may be joined at various points including the Hanworth Road in the east and Hounslow Heath in the north. Click on the Location or Postcodes (below) for maps.
Transport for London link