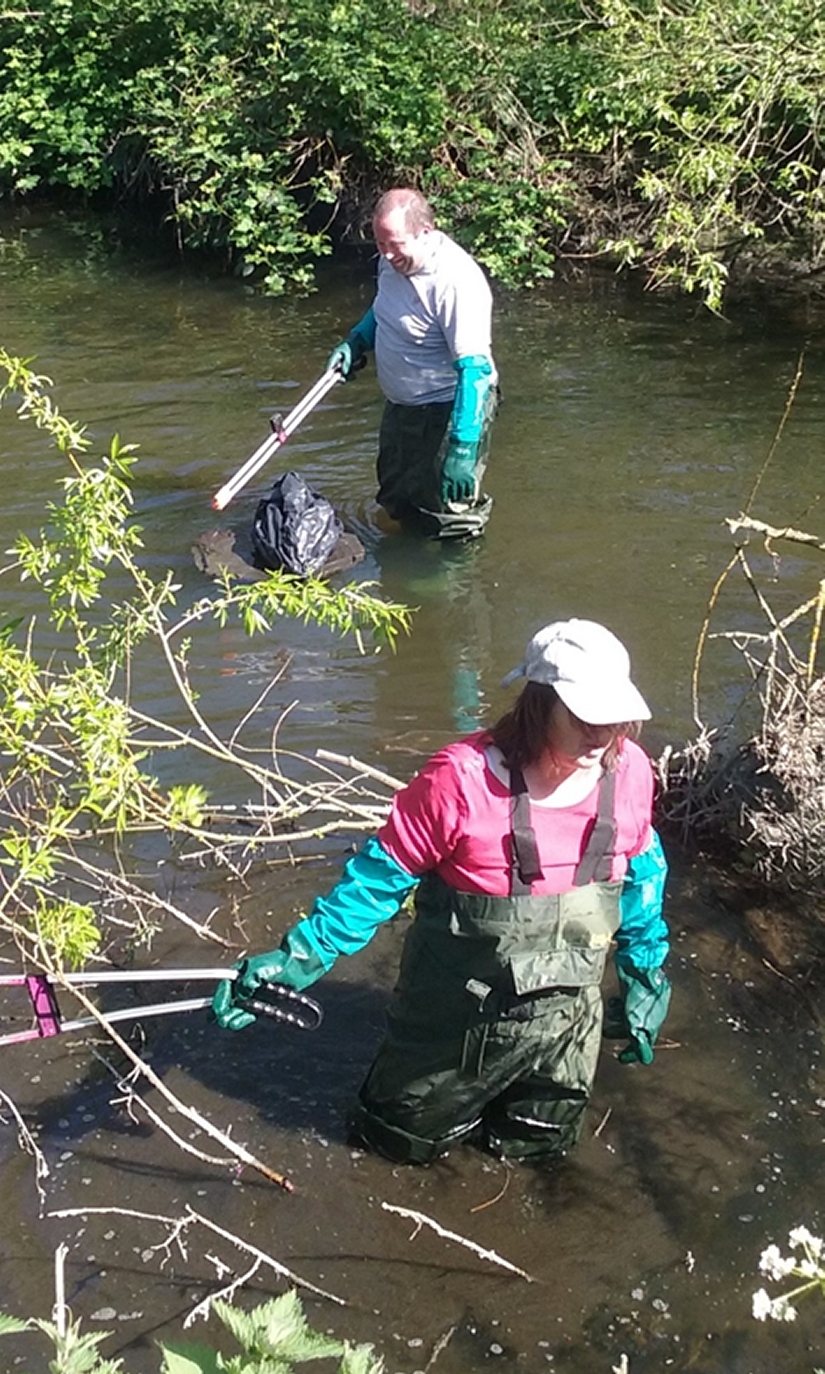 April 2017 Volunteer Sunday at Pevensey Nature Reserve
Phew! The hottest day of the year saw FORCE out in numbers for our April Volunteer Sunday at Pevensey Nature Reserve. Jumping into the Crane without a moment's hesitation (right) were Ian and June to remove an accumulation of litter. Over the site we collected approximately 250 kg of general rubbish and 75kg of recyclable plastics, glass and cans.
A lengthy riverside path gets very wet during the summer and a lot of effort went into woodchipping this path. Here below is Anna our wheelbarrowing expert leading from the front.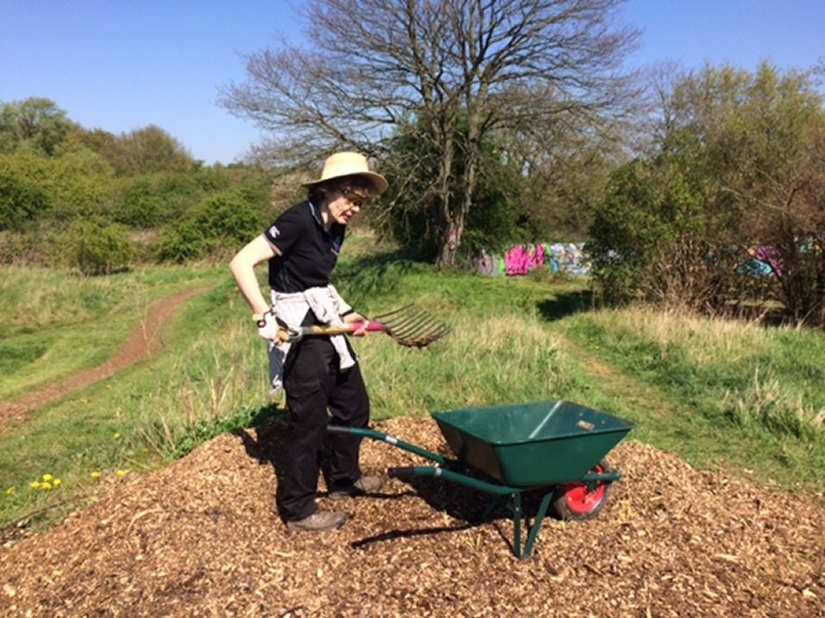 When we come to the Nature Reserve we keep a count of people who visit during the day, and over 221 walked or cycled through the site between 10:00 and 16:00. This number continues the trend of increased useage since our count began in 2013.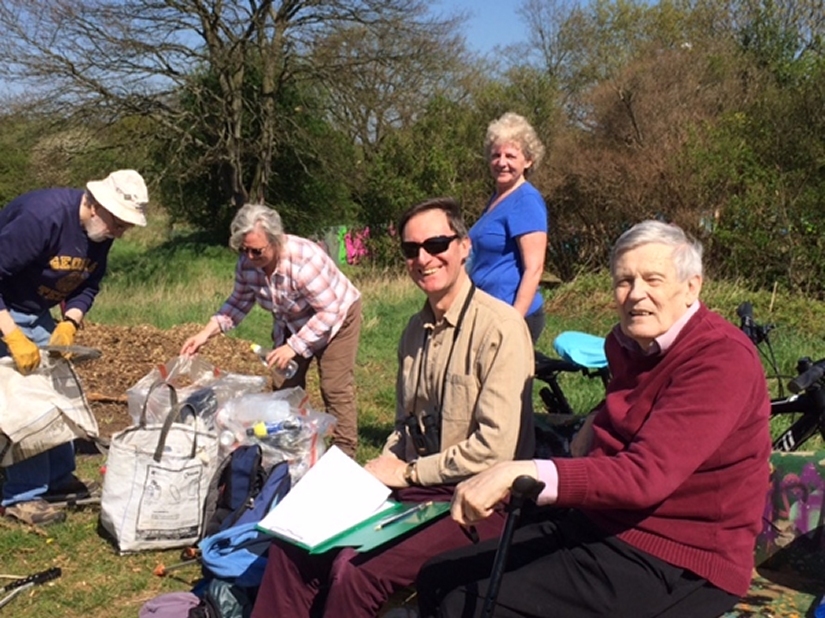 Martin O'Gara
April 2017