Birds, Wildlife & Photos on the Duke of Northumberland's River
One of FORCE's 2017 season Community Learnong Walks & Talks - Saturday 11th February, led by and blog by Dan Keel.
Cold, damp, gloomy mornings do not bring many benefits to nature photographers, except one - that kingfishers stand out like a sore thumb.

And so as 14 locals braved the sleety footpaths of Isleworth and Twickenham, it was one of the country's most iconic birds that shone through the snow like an environmental beacon of hope.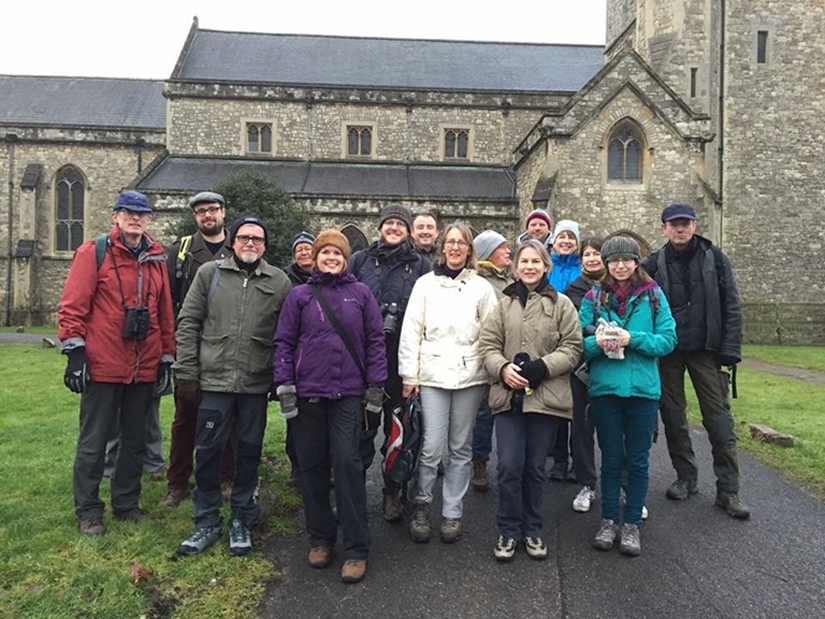 A single kingfisher teased us further and further down the Duke of Northumberland's River with a series of short dazzling flights and fishing dives all the way from Woodlands Road to the Royal Oak pub.

Yes, we'd all looked forward to Saturday's bird photography walk and talk, but it's fair to say it wasn't easy to leave the warmth of our cozy beds on a grey, dismal February morning. And so it was thanks to this tiny bird that we were coaxed along towards a string of natural treasures in the River Crane's valley basin, rather than returning home.

While a series of stunning views of this species' electric blue spine and plush orange breast were the undoubted highlights of the two-hour walk; grey wagtails, goldcrests and long-tailed tits also joined the show.

Experience has taught me that winter birding can often be more rewarding than summer. Bare branches and cold winter light make spotting and identifying birds easier than the warm leafy tones of June and July. Fewer people clog the footpaths and many birds are more adventurous in their pursuit of food and water.
And so as we made our way past Twickenham stadium it was the bare skeletal twigs of a silver birch's apex which revealed a bird I have not before seen on the DONR – not one, not two, but three greenfinches.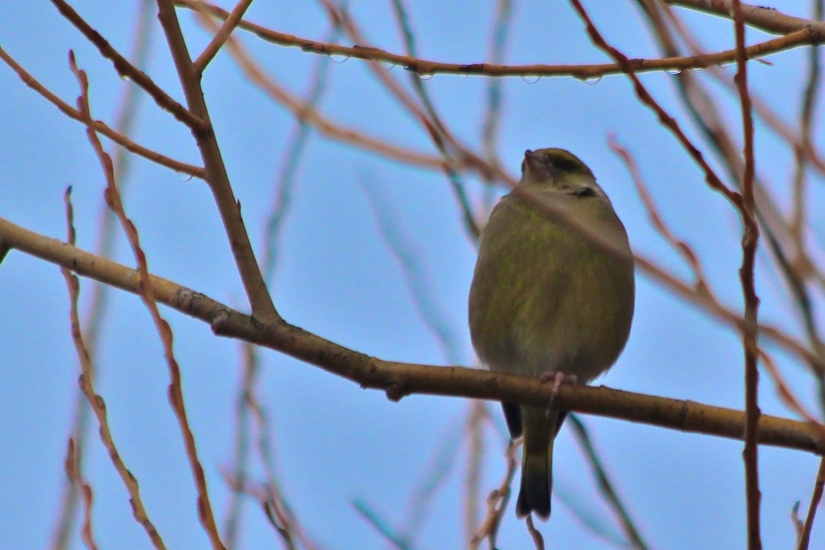 As a child this tiny yet stocky bird was a regular feature of every birding trip, and yet populations have been decimated in recent years by a disease known as Trichomonosis. This parasite, which stops greenfinches from feeding, has seen numbers drop from 3.5m pairs in 2006 to around 1.7m at the latest count. I think it's fair to say we would never have seen them in the camouflaged depths of a summer leafy riverbank, but there they sat, bold as brass looking down upon our gathering of boots, scarves, hats and gloves.

One hundred yards later and we were surrounded by a squadron of six long-tailed tits in a similarly barren tree, while goldcrests flitted between hedgerows on the opposing bank.

Another kingfisher soon followed, along with a grey wagtail, two wrens, five redwings, four Mandarin ducks and a Herring Gull using its feet to tease worms to the surface.

But by far the most rewarding aspect of the walk was the opportunity to talk to neighbours who share a passion for wildlife. In a world which appears increasingly disregarding of the habitat we share with nature, it was a privilege to impart my limited knowledge of birdlife to a collective of locals – young and old, beginners and experts.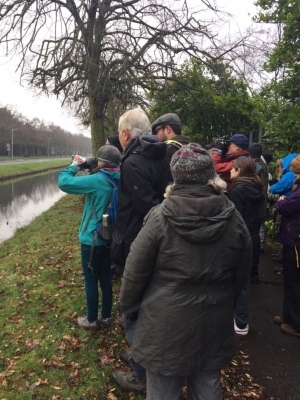 Watching FORCE volunteers casually collecting litter as they made their way towards Kneller Gardens, and hearing the "oohs" and "ahs" of newly recruited birders enjoying the theatrics of our blue friend splashing down upon unsuspecting sticklebacks, proved there is still hope.

The more people there are who enjoy nature, the more people there are who are likely to protect it. The Duke of Northumberland's River, its volunteers and its visitors may be small bricks in the environmental wall, but maybe without them that wall would begin crumbling much faster than it already is.

Note: You can do your bit to help greenfinches in their fight against Trichomonosis by sterilising your birdtables, bird boxes and bird feeders every three months with boiling water.

To view or buy Dan's bird photographs, visit www.ilikebird.uk

Or to catch all the latest news on the DONR, join the Nature in the Duke of Northumberland's River Facebook group.

Dan Keel