Lower River Crane Restoration Project
Around 80 years ago the lower River Crane (between Kneller Gardens and the A316) was straightened, widened, deepened and lined in concrete. As a result it has much reduced environmental value and in many places is not visible, hidden behind fencing.
FORCE has long been interested in opportunities to improve the value of this part of the river and last year we joined a Lower Crane River Restoration steering group, alongside other community groups, the Environment Agency, Richmond and Hounslow councils and chaired by the Crane Valley Partnership (CVP).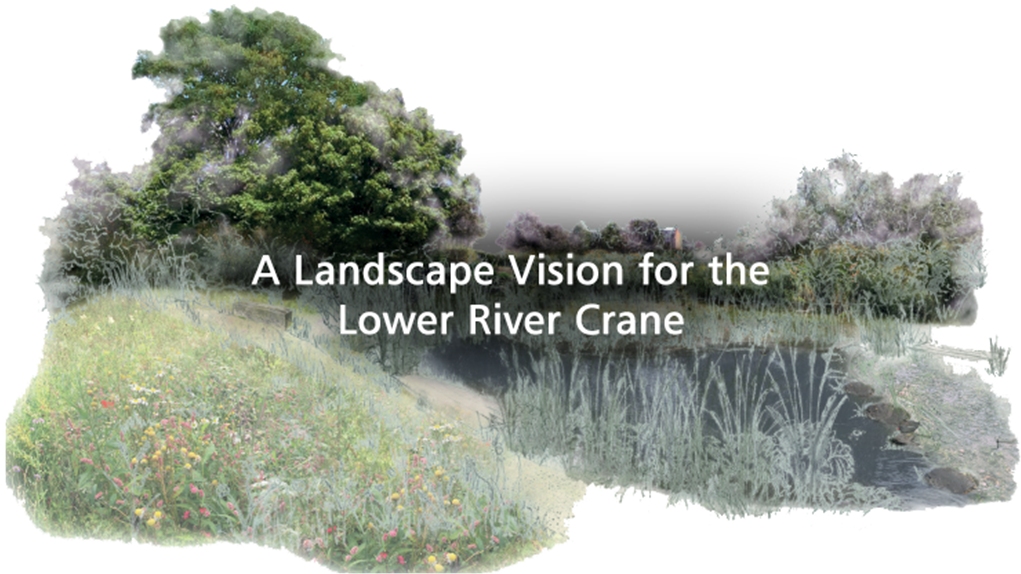 A Landscape Vision for the Lower Crane was launched on 13th November 2017 by the Crane Valley Partnership. This vision sets out ideas for how the lower three kilometres of the river through Twickenham and St Margarets, currently within a deep concrete channel, might be transformed into a high value river environment. Links to the full vision document, an animated story map summarising the features and a questionnaire, are all provided below:-
Landscape Vision Consultation Questionnaire - consultation closed 8th January 2018.
The project received further funding to develop a feasibility study and to implement small scale trial improvements at various locations. Further funding applications have been submitted and all works will be guided by the public feedback received,
FORCE really valued your feedback which is now presented in Lower River Crane Landscape Vision 2018.
"As with most urban rivers, certain reaches of the River Crane have been forgotten and neglected for many years, nowhere more so than the concreted lower sections running through Twickenham, St Margarets and Isleworth. The vision illustrated here demonstrates a bold attempt to not only improve and re-naturalise these areas, but also to reconnect people with their local river and associated wildlife. I earnestly support this marvellous project and believe it will enhance the lives of wildlife, humans and the river for years to come."
Sir David Attenborough