Highway Men (and Women) of Hounslow Heath
Saturday 29 October 2016
10:30 to 12:30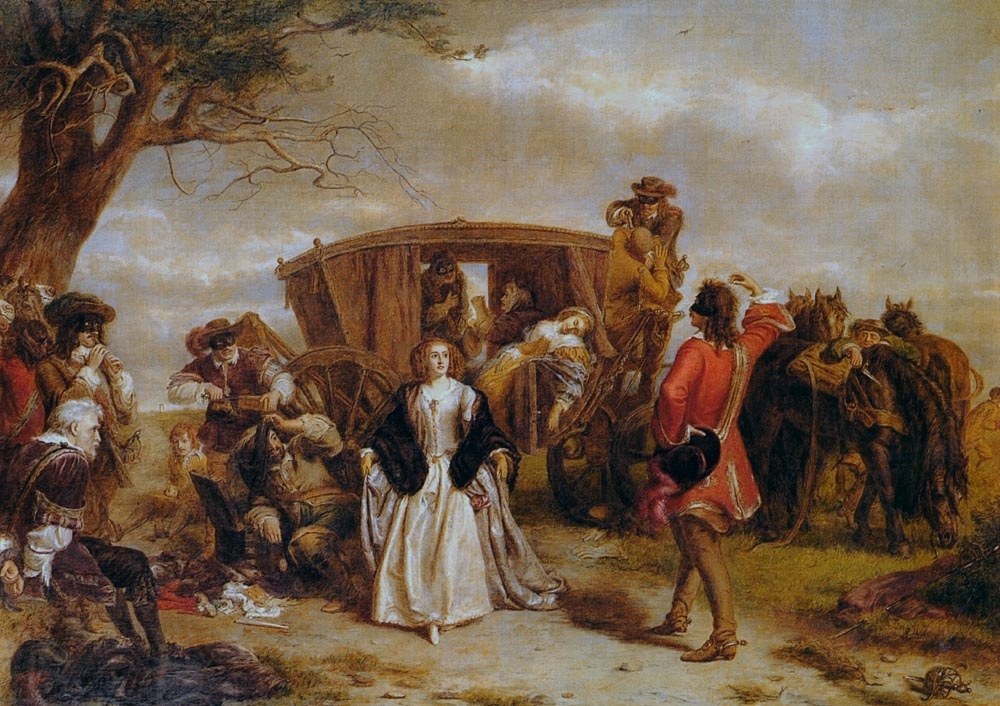 This interesting walk is led by expert Katy Cox who will share about the highwaymen and women of the local area. The talk shall be in the Shot Tower in Crane Park, where maps and images will also be also be on display for you to peruse. You are also invited to sing-along to an eighteen century Highwaymen's ballad. The painting here is Claude Du Vall, Duval (1643 – 21 January 1670) was a French-born, gentleman highwayman.
The event is free but registering is essential:

Places are limited and we need to know how many folk will attend.
This event is part of a joint project between London Wildlife Trust and the Friends of the River Crane Environment to increase the knowledge and understanding of the River Crane and its wildlife and history. It has been funded by Richmond Civic Pride Awards.
Contact
arobb@wildlondon.org.uk

Location
Shot Tower beside Crane Park - 3 minutes walk from Ellerman Avenue,
Twickenham
TW2 6AA
(view map)
Cost
FREE but register using button above as places are limited