'Happenings on the Heath'
Saturday 06 May 2017
10:30 to 12:00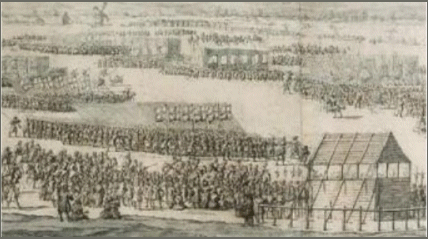 Hunting, horse racing, military reviews, duels, Kings, soldiers, botanist, extreme pedestrian - it all happened on the Heath ! Come along and join us for a presentation and historical tales of happenings on Hounslow Heath.
This talk is arranged by FORCE with Katy Cox. It is being held in the classroom on the second floor of the Shot Tower in Crane Park, where access is only via stairs. We look forward to seeing you. The event is free but booking essential as numbers are limited

.
Please note that the "Shot Tower" is on the north side of the River Crane accessable by foot from the Hanworth Road (TW4 5NX) in the west and the Great Chertsey Road (TW2 6DF) in the east. Nearest vehicular access is from Ellerman Road (TW2 6AR). There is no direct access to Crane Park Island or the "Shot Tower" from the south bank of the River Crane.
Contact
Queries can be made when booking tickets.

Location
Shot Tower near Crane Park
2 minutes from Ellerman Avenue
Twickenham
TW2 6AB
(view map)
Cost
Free event but booking is essential as above.