Birds on the Duke of Northumberland's River
Saturday 20 May 2017
06:00 to 07:30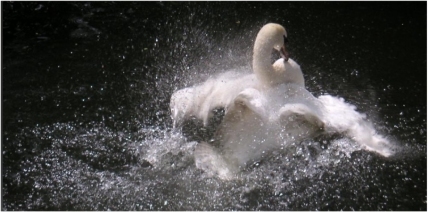 Keith Martin will be leading this early morning walk to see the birds in Mereway Nature Park and along the Duke of Northumberland's River. Those of you who have joined Keith's walks will already know the surprising number of birds resident in the area. If we are lucky we may even see Treecreepers, Nuthatches, or Mute Swans as in Keith's photograph shown here.
Please wear suitable outdoor attire for the weather that day and sturdy footwear for outdoor paths. This walk is organised by FORCE as part of a series of walks and talks along the Duke of Northumberland's River and local area. We look forward to seeing you.
The event is free but booking is essential

.
Contact
Queries can be made when booking.

Location
Mereway Nature Park, off Mereway Road
Twickenham
TW2 6RG
(view map)
Cost
Free but booking is essential as above.