Bat Walk
Sunday 03 September 2017
19:00 to 20:30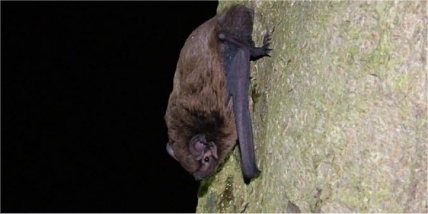 The event this evening will lead you in the search for bats along the River Crane and to discover these fascinating nocturnal animals. The evening will start with a short introductory talk by Philip Briggs about bats and the species we might encounter - at least nine bat species occur in Richmond upon Thames. This will be followed by a leisurely walk along the River Crane & Duke of Northumberland's River looking for bats and listening to their calls on bat detectors. Come and see the aerial acrobatics of pipistrelles which feed regularly along the river, and maybe even see a Daubenton's bat skimming low over the water.
Equipment is provided but please wear sturdy footwear, bring an extra layer and waterproofs in case the weather turns cold or wet in the evening, and bring along a torch as it will be dark at the end of the walk.The event is free but Booking is essential.
This walk is organised by FORCE as part of a series of walks and talks along the Duke of Northumberland's River and local area. We look forward to seeing you.
Location
The Pavilion in Kneller Gardens
Off Mereway Road
Twickenham
TW2 6PH
(view map)
Cost
Free but booking is essential as above.