VOLUNTEER SUNDAY Balsam Bash at Crane Park Reed Island
Sunday 09 June 2019
10:30 to 16:00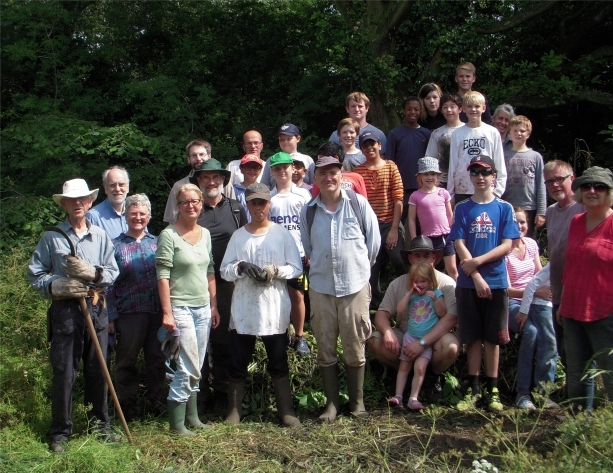 The Volunteer Sunday is going to be held at Crane Park Reed Island near Hospital Bridge Roundabout. We shall meet at just south of the roundabout intersection, past the college playing fields with the Great Chertsey Road (A316). This part of the park is known as Lincoln Field. Today is the popular Balsam Bash, when we removed the invasive Himalayan Balsam along the banks of the River Crane.
FORCE would greatly appreciate your help in maintaining this local environment for us all. We align activities to your ability or skills with smaller jobs and large. If you only have an hour do come along, likewise if you want to spend all day with us. Please wear suitable outdoor clothing and sturdy footwear as some areas may be a little muddy, plus sun cream as we are in open spaces. We have a lunch break about 12.30 so bring sandwiches or snack for yourself, whilst FORCE brings hot drinks and biscuits to share. Thank you for helping !
This event is one of the FORCE Family Challenge activities so bring your challenge card to collect your stamp ! For those who haven't signed up yet, just click here to join in and start collecting stamps for the FORCE Challenge water vole badge ! Due to safeguarding needs all children under 18 must be accompanied by a responsible adult.
Contact
Martin
Events@force.org.uk

Location
Crane Park, Reed Island Beside Hospital Bridge Roundabout, Hospital Bridge Road
Twickenham
TW2 5UJ
(view map)
Cost
Free