River Work : Community Learning Day
Thursday 06 June 2019
10:30 to 16:00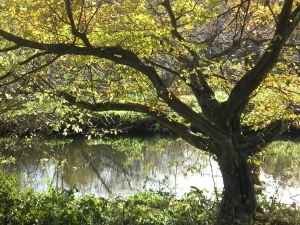 We will be carrying out in-stream river work in Crane Park near the Shot Tower. This activity gives volunteers the opportunity of a new activity and help look after the River Crane too. We shall be working in and out of the river carrying out river bank restoration and doing a lot of work extending and re-enforcing the Crane River Deflectors. These are designed to variate the flow of the river, creating faster flowing streams and slower flowing eddies. In doing so we are contributing to a healthier river system with a wider variety of habitats for plant life and spawning fish.
The event is being run by TCV as a community learning day and details are on their website here. All are welcome to come and join us, for an hour or two, or all day. Please wear suitable outdoor clothing and footwear for the weather on the day; and bring yourself a packed lunch.
We look forward to seeing you !
Contact
Laura Brackenbury
laura.brackenbury@tcv.org.uk
07764 655 667
Location
Shot Tower beside Crane Park Island. 2 minutes walk from Ellerman Avenue or 5 minus from Mill Road
Twickenham
TW2 6AB
(view map)
Cost
Free