The hidden 'Royal' Longford River: History and Mystery
Wednesday 07 April 2021
19:30 to 20:00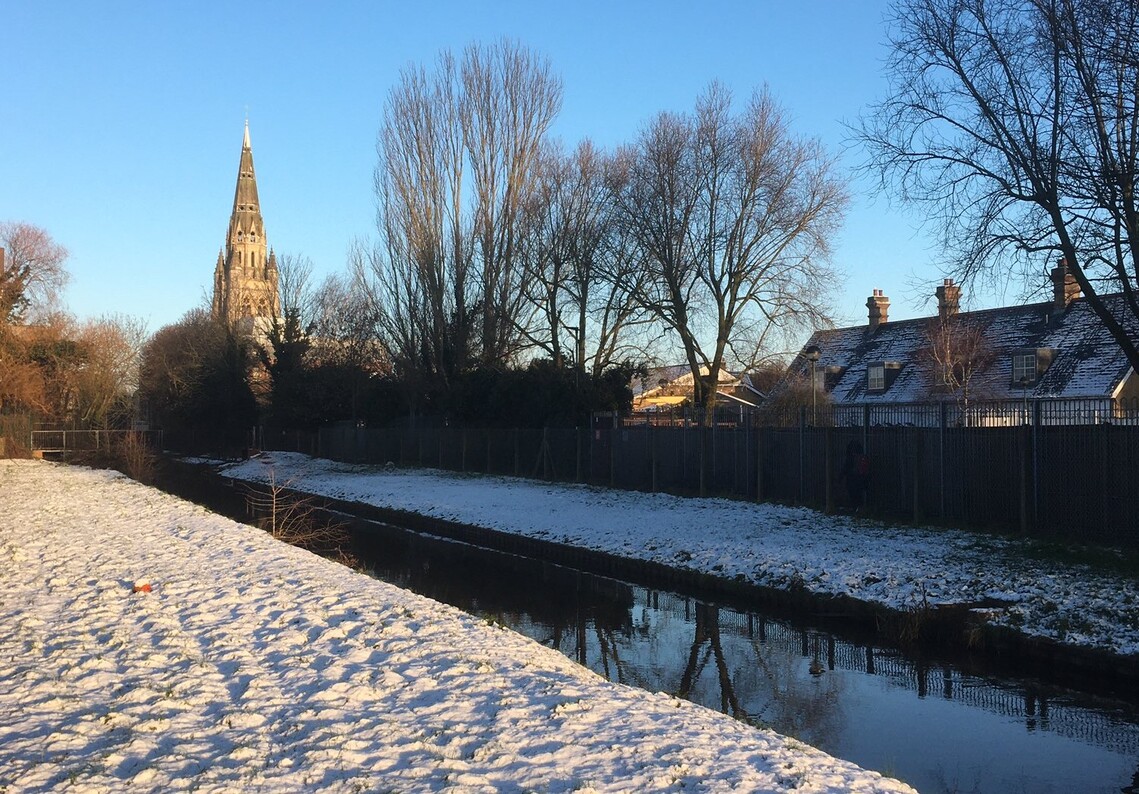 This double-header of talks by Rich Clarke will explore the Longford River, a 12 mile stretch of artificial waterway that runs from the village of Longford, at the western end of Heathrow Airport's northern runway through Bedfont, Feltham, Hanworth and Hampton Hill to Bushy Park, Hampton Court Palace, and finally the Thames.
The 'river' more closely resembles a canal, and passes through the Crane catchment. While it does not directly connect with the Crane (it's closest point is at Hanworth), both share links to the Duke of Northumberland's River.
This first talk will focus on its history: particularly what is known about it's creation in the 1630s; how it is has changed over the past almost 400 years, including being culverted, diverted and hidden from view in many places; whilst touching on how the story of this 'royal' river gives insights into key historical moments in British history.
The second talk will explore the river's mysteries will focus on the gaps in knowledge about what the landscape and pre-existing waterways, the names it has been known by, and explore whether the current dominant narratives around the river tell its complete story.
All are welcome to join this virtual talk.
Register here
to receive the login details nearer the date.
Contact
Jane Satchwell
events@force.org.uk

Cost
Free. You must register via the blue register link above to receive login link.