Walking along the River Crane from the Shot Tower through Pevensey Nature Reserve
Saturday 26 February 2022
10:00 to 12:00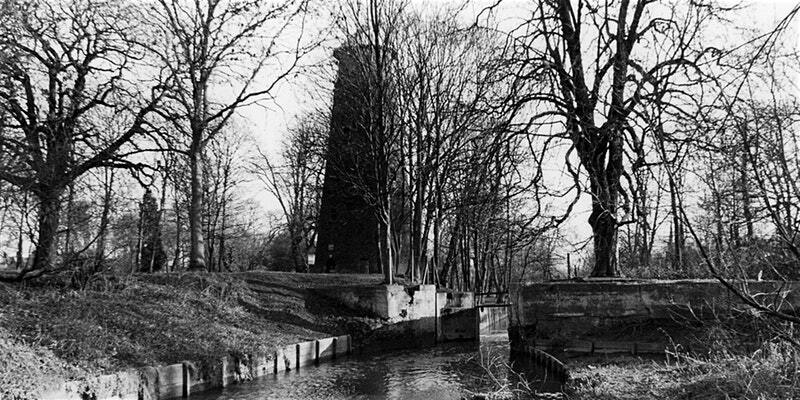 Join us for a walk along the River Crane starting from the Shot Tower beside Crane Park Island Nature Reserve to Pevensey Nature Reserve. We shall pass through a patchwork of open spaces, each with its distinct ecology. Many of these spaces have a high environmental value and include mixed grassland, heathland, wetland, scrub and woodland. Along the way we shall stop a few times to talk about interesting features that we shall see.
We shall meet at the Shot Tower in Twickenham where Tim Harness will introduce the industrial gunpowder nature of the tower and the surrounding area. Then walk along the River Crane, across Hanworth Road into Pevensey Wetlands where we see the conservation work undertaken by Pevensey Green Gym Rangers. Thence we shall make a circuit through Little Park and past Feltham Circles before walking across De Brome playing fields to end the walk near the A312 Uxbridge Road where buses 285 and 490 are available to return home. Or you can walk back to the Shot Tower. This is a brisk walk of about 2 hours.
Everybody is welcome to join us. Tickets are available via this link. Due to safeguarding needs all children under 18 must be accompanied by a responsible adult. Please only attend if you have registered and have a 'ticket' as otherwise we may regretfully have to turn you away on the day as we can only accomodate a certain number of people.
This is a winter walk of moderate difficulty and Pevensey wetlands by their very name will be wet and muddy ! It is recommended you wear tough outdoor clothes and wellingtons or strong boots as it is winter after all and it will most certainly be muddy. We look forward to seeing you !
Contact
Jane Satchwell
events@force.org.uk

Location
Meet at the Shot Tower beside Crane Park Island, accessed by foot from the Hanworth Road (TW4 5NX) in the west and the Great Chertsey Road (TW2 6DF) in the east. Nearest vehicular access is from Ellerman Road (TW2 6AR)
Twickenham
TW2 6AB
(view map)
Cost
Free but please ensure you book a ticket using the link above.