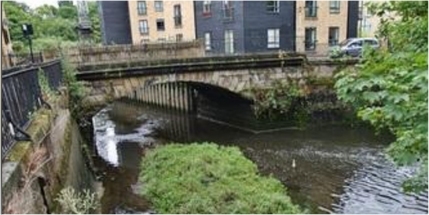 Walk the River Crane from source to Thames : part 3
Sunday 16 October 2022
09:00 to 16:00
This year FORCE are walking the length of the River Crane from its headwaters at Headstone Manor in Harrow to where it joins the Thames at Isleworth. There will be three walks to achieve this. It will be most interesting as we watch how the Crane changes form and use meandering through the different landscapes en route. Along the route we have invited similar partner organisations to FORCE to join the walk and introduce us to their areas.
This third part of the walk will start at Baber Bridge, where the A315 crosses the River Crane in Feltham and will continue along the Crane and the Lower Duke's River to the Thames at Isleworth. Along this walk are the Pevensey Green Gym Rangers and Friends of Kneller Gardens and it is also FORCE home territory.
FORCE Trustees will be meeting at the entrance to Brazil Mill Wood at Baber Bridge at 9am. We shall follow the river downstream through Pevensey and Little Park, Crane Park and Kneller Gardens, before joining the new pathway along the Duke's River to the Thames at Isleworth.
Travel : The walk will start at Baber Bridge, Feltham on the A315, to where you can take an Uber or go the train & bus. Buses include 490, 285, 281, etc. What3Words location is curry.noise.index. The walk ends where the Duke of Northumberland River meets the Thames at Isleworth. From here you can catch a bus home to most locations.
Logisitics : This is a long walk of about 10miles over varied terrain and we expect to finish around 4pm. We will be walking briskly as we have several sites to visit along the route and we shall have a lunch stop. There is a toilet break at Kneller Gradens. Please bring your own food and drinks. Do wear stout footwear and clothing suitable for the weather on that day. Booking here is necessary as places are limited and so we can contact you with more details.
Due to safeguarding needs all children under 18 must be accompanied by a responsible adult.
We look forward to seeing you !
Contact
events@force.org.uk

Location
Baber Bridge, Staines Road A315 where it crosses the River Crane
Feltham
TW2 6AB
(view map)
Cost
Free but booking via the blue link above 'Booking here... '