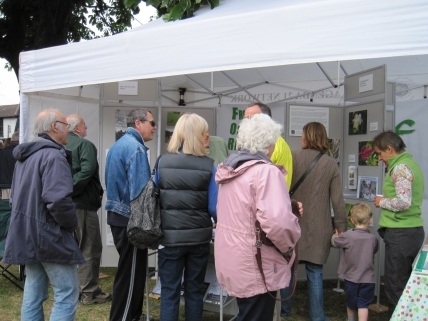 Rotary Fair on Twickenham Green
Monday 29 May 2023
10:00 to 16:00
FORCE will be present at the Rotary Fair again this year on Twickenham Green. There is so much opportunity for everyone to buy raffle tickets, plants, crafts, gifts, jams and cakes from the WI ladies, things for children, home-made items ... anything and everything you can think of ! Also an ideal opportunity to stock up on all those summer flowers and vegetable plants from the allotment societies and Rotary to fill in the bare soil patches in your garden.
It is a great day out for all the family as there activities such as coconut shy, bands, mini-massages, bash-the-rat, plus many food stalls, BBQ. It's a big fair this year !! The Mayor of Richmond is also invited to begin a tour of the stalls at 11am.
Come and visit us at the FORCE stall to see what we've achieved this our 20th year and pick up leaflets for walks. There is the Spot the Bird Competition for the young ones. This year the prize is aptly a 'King'fisher !
Location
Twickenham Green
Twickenham
TW2 5AQ
(view map)
Cost
Free